Nowadays you can spend most of your professional life building a successful offline business and still be a relative unknown among your competitors and most importantly your potential clients. As crazy as it sounds, without your own website or presence online your business doesn't exist.
I know it sounds a bit melodramatic but as someone who started from that exact position, I faced and overcame that challenge. Welcome to my beginners guide to how to get your business online, where I break down simple strategies that myself and others have successfully utilized to launch our business online.
We like to have fun here, making things easy to follow and understand by presenting these as starter tips for anyone who is looking to launch a new business online. These strategies are also helpful for existing business owners who may want to improve the way their business incorporates the internet beyond the "your website is your business card". This is merely one post of many to come that will complete the cycle of creating a profitable online brand building campaign.
Where do I start?

What is my goal for my website?

How to get online.
Where Do I Start?
We need to get a website if we want to take our business online, so let's start here. For most things we do online with our business our website will be our home base.
Domain Name We need to think of a name for your website, that is called a domain name.
Web Hosting Now we need to find a place to host our website, we will need to find a web hosting company like Godaddy, RackSpace or Echo Design or similar.
Website Designer Here's where we get a website created for us so we can finally get our business online. We'll dive deeper into the most common types of websites next.
What is My Goal For My Website?
Now we need to figure what type of website do we need for our company. Most new businesses fall into one of the following three website categories.
Personal Website or Blogs These types of websites are for solo businesses who are usually showcasing their writing ability, reviewing products, or selling affiliate products via inline text ads or banner ad placements. These are simple websites that are heavy on content but light on their web design needs. Find a blog engine like WordPress and a competent web designer and you're usually good to go.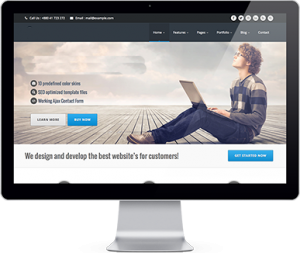 Service Website This website is usually 3-5 pages, or a long one page responsive design (a style of website that displays correctly on desktop, tablet and mobile devices). This type of website tells your potential customers who are you, what services you provide, where you are located, some samples of your work, how to contact you, and maybe a few testimonials or links to your social media. No e-commerce is available on this type of website.
E-commerce Website Store front website where you can sell products to our customers, Amazon.com is an example of an e-commerce website. These types of websites offer software for managing inventory, invoicing, credit card processing, administrator control panels for employees & management, selling products and much more. This is the main type of website for any business that sells a physical product (also digital or download goods) where a credit card is used to buy an item.We can expect that these websites will always be more expensive than a service or personal website due to the amount of work that goes into creating them. There is a lot more day to day management involved in e-commerce websites so always make sure you do your homework and find a web designer who has extensive experience building and maintaining these websites.
How to Get It Done?
Now we need to find a competent web design company that can help us register our domain name, setup our web hosting then finally build our website.
Try checking out Echo Design (www.drawecho.com) as experts in helping you get your business online quickly and affordably. Next time we'll focus what to do once you have your website online and show helpful ways to get visitors and start monetizing your online presence to turn a profit.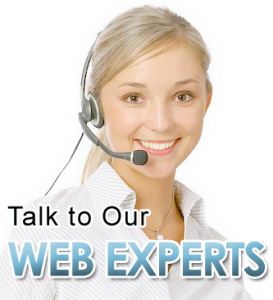 Save